It is true that olive oil has become an indispensable product in our diet thanks, to a large extent, to its positive effects on our health. The vast majority of PONS oils are characterized by a high level of polyphenols.  These, together with fatty acids and vitamins, are responsible for their benefits, making their consumption more than recommendable. There has always been talk of its benefits for our coronary health, among the healthy properties for our body, include its cardioprotective effect, cholesterol control, powerful antioxidant and anticarcinogenic but it doesn't end here.
Now a team of scientists from the prestigious Harvard University in the United States have followed the medical evolution of 90,000 men and women for 30 years and this is the interesting result: people who took more than half a spoonful of olive oil every day had a third fewer deaths from Alzheimer's and other senile dementias.
The research participants included nearly 60,600 women who had participated in the Nurses' Health Study between 1990 and 2018, and nearly 32,000 men who had been in the Health Professionals' Follow-Up Study during the same time period. The former study investigated risk factors for major chronic diseases among women in North America, while the latter investigates the same issues for men.
The authors of the latest research assessed the diet of the participants – who were on average 56 years old at the start of the study – every four years using a questionnaire. The team also checked diet quality using the Alternative Healthy Eating Index, which assigns scores to foods and nutrients predictive of chronic disease. The higher the score on this index, the better.
"Our study reinforces dietary guidelines that recommend vegetable oils such as olive oil and suggests that these recommendations not only support heart health but also potentially brain health," explains Anne-Julie Tessier, a researcher at the Harvard TH Chan School of Public Health.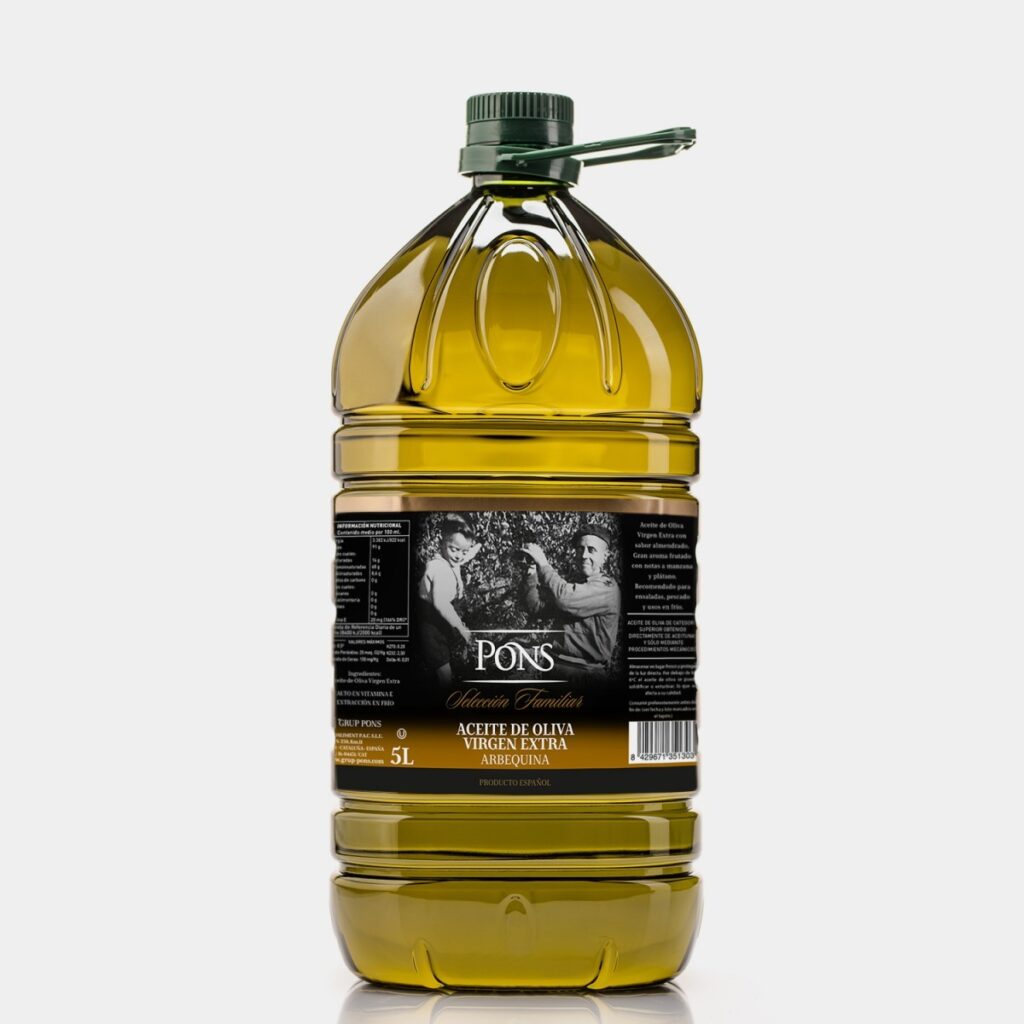 This new scientific research shows that consuming olive oil instead of animal fats such as butter or margarine improves both heart and brain health.
The potential benefits of olive oil for brain health may be due to antioxidant compounds that can cross the blood-brain barrier, directly affecting the brain, according to the researchers.
Research suggests that people who use olive oil, on a regular basis, instead of animal or processed fats tend to have healthier diets overall.
This may suggest that olive oil has properties that are uniquely beneficial for brain health.
Following this study to our olive oils,, for example, from a nutritional point of view, the star variety of Pons Extra Virgin olive oils,
Arbequina

is characterized by a medium oleic acid content and a high level of essential fatty acids such as linoleic and linolenic,
which gives it its characteristic fluidity and health benefits. But it is not a secret that this is the only variety of Pons Extra Virgin olive oil that offers excellent nutritional and health virtues, there are more, and we will talk about them in future articles.