We continue with the special on red wines talking about the serving temperature of these wines. In many cases we have heard that red wines can be taken at room temperature, which is a totally false statement and leads to the mistake of thinking that red wine should not be refrigerated. Red wines need to have the right temperature to balance alcohol, acidity and astringency, as well as to be able to obtain the aromas and nuances in the mouth that red wine offers us.
To do this, it is advisable to temper wines as follows:
Young wines such as Jan Petit between 13 and 14 degrees
Reserve wines as Alges between 15 and 16 degrees
Complex wines such as Roc Nu and 812 between 17 and 18 degrees.
An ecologic wine with Garrigues character: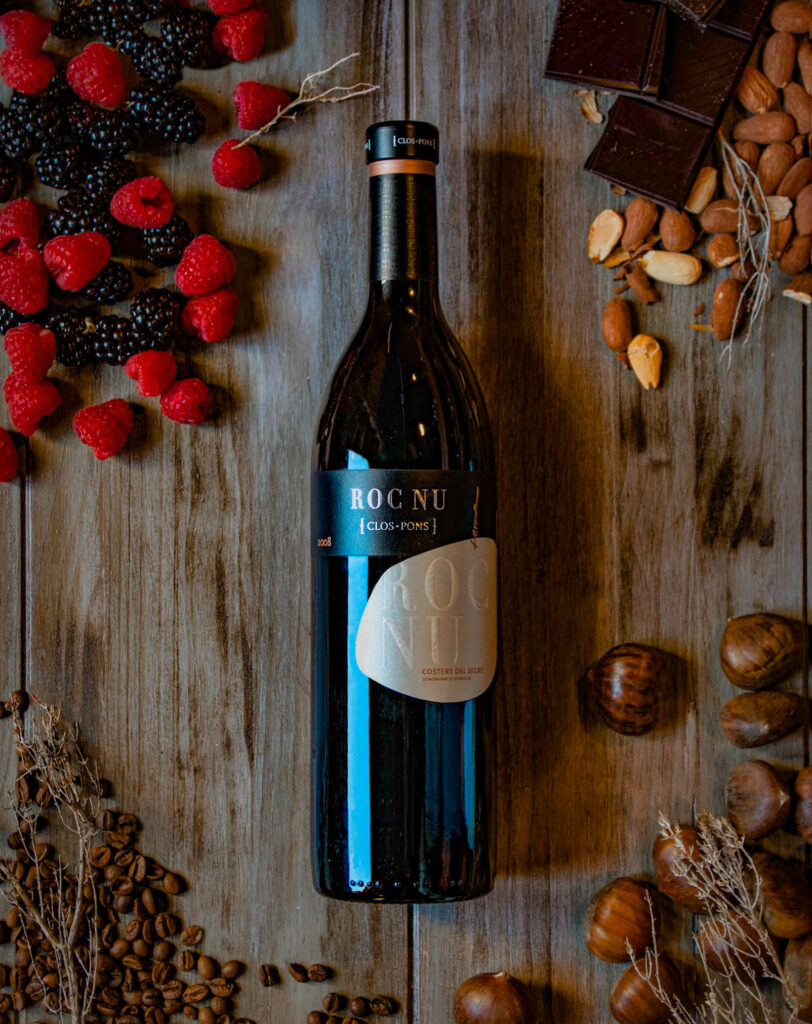 Roc Nu 2012.
Made with Garnacha, Cabernet Sauvignon and Tempranillo, Roc Nu is a powerful wine, marked by its tannicity.
The organic vines of Pobla de Cérvoles, at about 700 meters above sea level, are grown on rocky terrain, which gives this wine character and gives it its name, bare rock, the one that prevails in the highest part of Les Garrigues.
Selected in the vineyard, the fruit of the best ecological plots will be the basis for the production of this wine. In the winery, this wine is aged for fourteen months in new and first-year French oak barrels, and its aging in the bottle is long, as its current vintage announces.
It is a fatty and velvety wine, on the nose it presents notes of ripe fruit, jam, roasted and aniseed. Its lively acidity and silky texture lead to a round and lingering finish.