The last project that PONS has been working on has been the creation of this new, unprecedented extra virgin olive oil, made exclusively from the 1,000 olive trees that we have planted in our Varietal Garden.
Varietal Garden, an innovative olive varietal research center
The Varietal Garden, which was planted in 2003 at 500 meters above sea level on calcareous soils, has been the basis for working with the new olive crops that the Pons Family has grown in the territory. With the frost of 2001 and until 2019, the garden has been the empirical center of Pons to investigate the adaptation and result of different varieties of olive trees in organic cultivation in our territory. It has been 17 years of study to develop this exclusive product.
More than 200 varieties from all over the world grown on the farms of the Pons family in l'Albagés give life to JANIROC, an oil that pays tribute to the fifth generation of the family.
Janiroc, an unprecedented extra virgin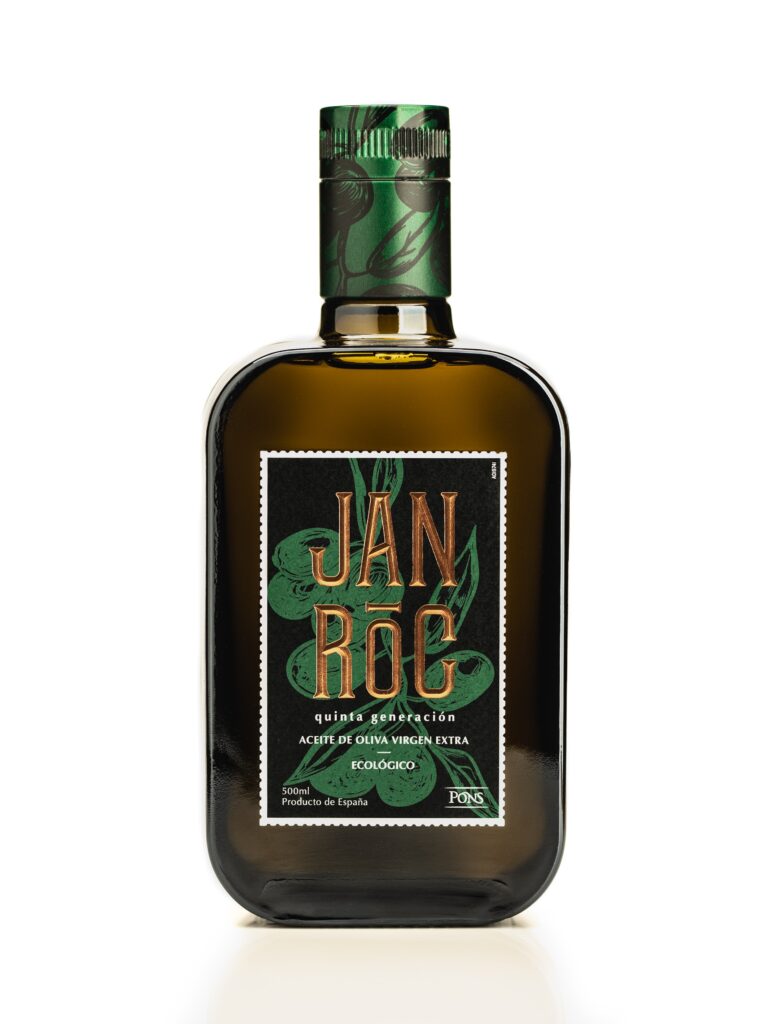 An early harvest oil, made with very fresh olives that gives a yield of 14% and offers us a limited production. The result is a golden oil with an acidity of 0.15% and a high level of oleic acid and polyphenols. An oil with a great fragrance and perfume, with a delicate and subtle taste with an end-of-life flash and a magical
touch of balanced spiciness that makes it vibrant and long, making any culinary creation full of life.
This oil is a jewel of the world. It is a tribute to the fifth generation of the Pons family, a lineage of olive oil producers who, with JANIROC, started a new collection of exceptional oils as a result of the work of an entire family.