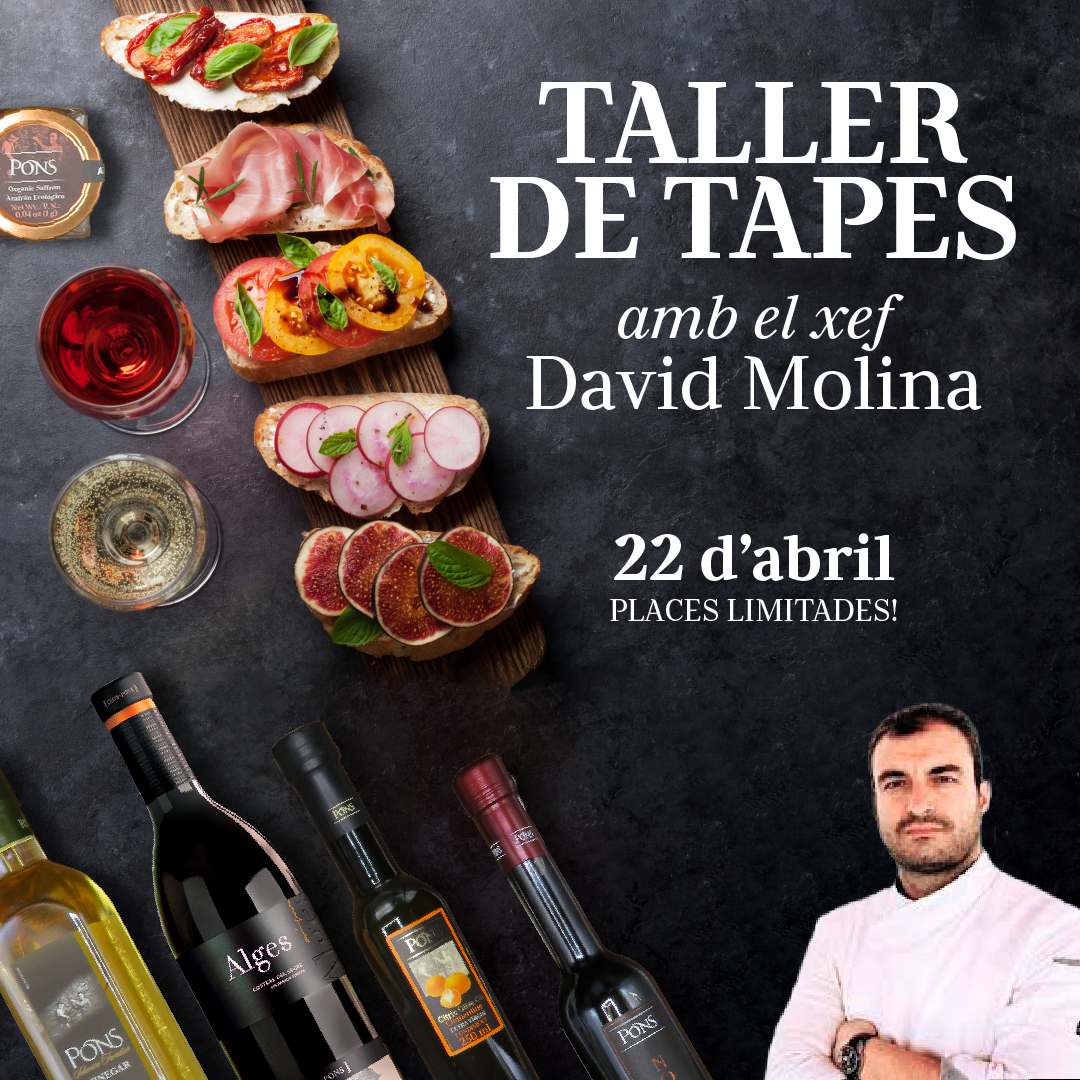 Tapas Workshop with Chef David Molina
You love tapas?; in fact, you've only been going to restaurants like this for a while?
Have you ever thought of creating them yourself? Now you're very easy with the tape-making workshop that we organized at CLOS PONS. It surprises everyone!
Find out the chef you're wearing with a unique and fun gastronomy workshop. It enjoys the smells, textures and tastes of the best seasonal products. With the help of an expert chef like David Molina, you will learn to create covers that will not leave anyone indifferent. Accompanied by CLOS PONS wines, you will enjoy a privileged environment.
The Adultos ticket sales has ended!