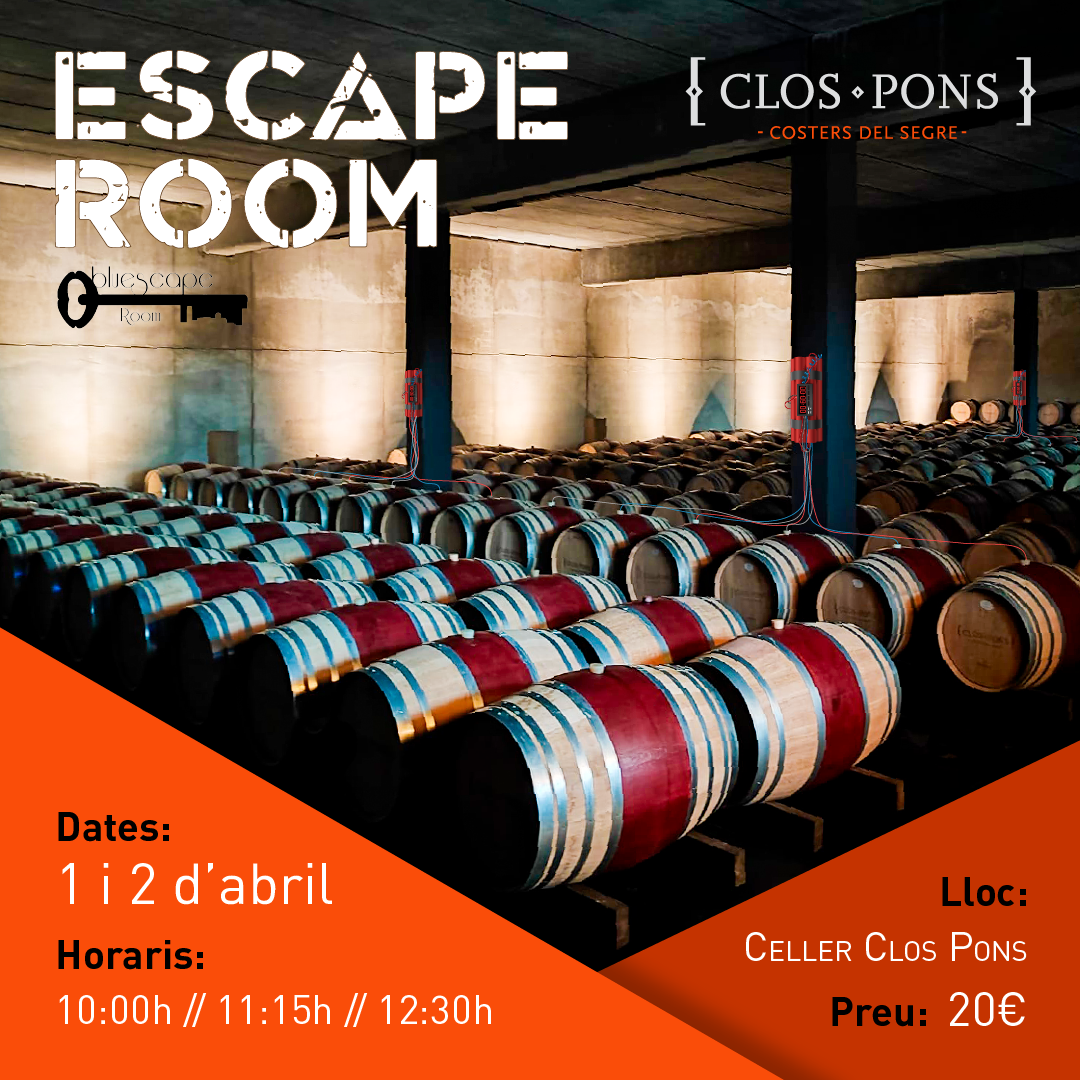 Winery Scape Room
Visitors to the Clos Pons winery are in danger. During the visit, someone has placed a bomb right next to the barrel room, where all the wine production is kept.
Visitors must work in teams in two different groups, solving different riddles, logic tests, skill, etc..
The teams will move around the Clos Pons facilities. Working together they must find out which is the correct combination that deactivates the bomb, they have 60 mins.
The price of the Scaperoom is 20,00€ per person. There are three shifts, 10:00 AM, 11:15 AM and 12:30 PM, you can reserve in any of these shifts, 12 places maximum per shift..
The location of this event is free of architectural barriers and suitable for people with reduced mobility.
Pets are not allowed
Hourly Schedule
Sabado
10

-

11.15

Primer Turno

Primer Turno
11.15

-

12.30

Segundo Turno

Segundo Turno
12.30

-

13.45

Tercer Turno

Tercer Turno
Domingo
10

-

11.15

Primer Turno

Primer Turno
11.15

-

12.30

Segundo Turno

Segundo Turno
12.30

-

13.45

Tercer Turno

Tercer Turno