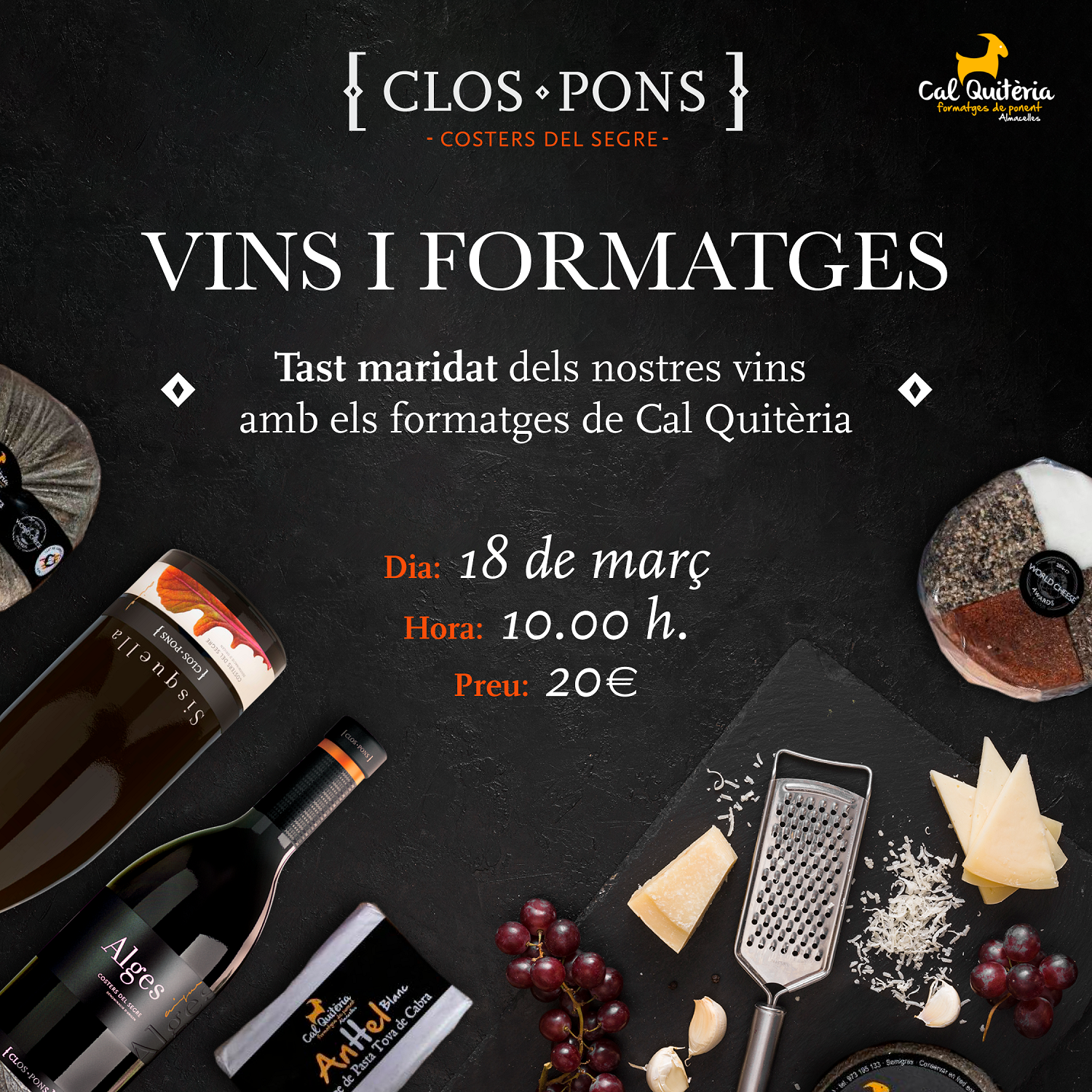 Cheese & wine tasting
We invite you to an artisanal cheeses from Cal Quitèria and our Clos Pons wines pairing.
The day will begin at 10:00 in the morning with a visit to the different areas of the Clos Pons winery, a winery surrounded by vineyards and a magnificent landscape in the south of Lleida.
During the visit, our sommelier Daniel Almirall will carry out a pairing with the main Clos Pons wines and Cal Quitèria cheeses, from Almacelles (Lleida), made using the traditional processes, with as little manipulation as possible and without adding artificial additives.
The price of this pairing is €20.00 per person.
The location of this event is free of architectural barriers and suitable for people with reduced mobility
No pets are allowed.
The Vinos y Quesos ticket sales has ended!