PONS will plant a total of 150 hectares of olive trees in superintensive.
In mid-May, the first phase of olive planting of the Arbequina variety, Koroneiki and a new experimental variety began, the last two coming from the research carried out in the Varietal Garden of Pons family. This first phase of planting will have a total of 100 hectares of organic cultivation, of which 57 ha will be Arbequina, the main crop variety in our area and for which we remain committed, 36 ha of R1, the new experimental variety from the Varietal Garden and 7 ha of Koroneiki, a Greek variety that adapts very well to our territory.
In the second phase, in 2022, it is projected to plant 50 more hectares of Arbequina and Koroneiki, so there will be about 150 hectares planted with a super-intensive planting framework.
The main reason why this project has started with this plantation system is because this year the water has arrived in the territory. Irrigation allows us to have a plantation with narrower streets and a much smaller separation between trees.
With this super-intensive plantation, at 1,800 olive trees per hectare, and by mechanizing the harvesting process, PONS will be able to obtain a higher volume of early harvest oil, one of the most appreciated for its fruity, liveliness and freshness.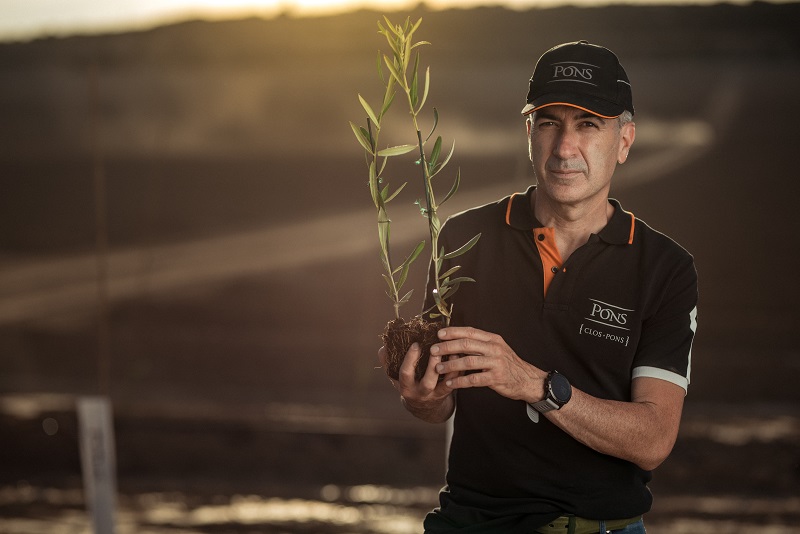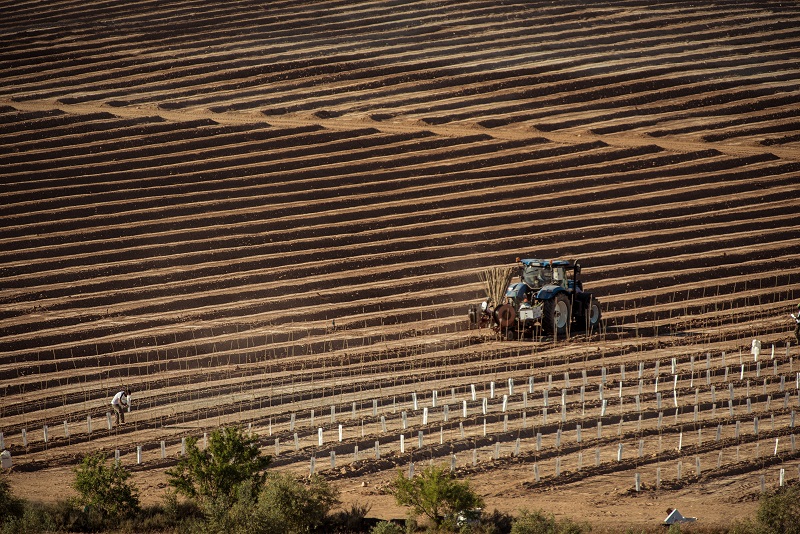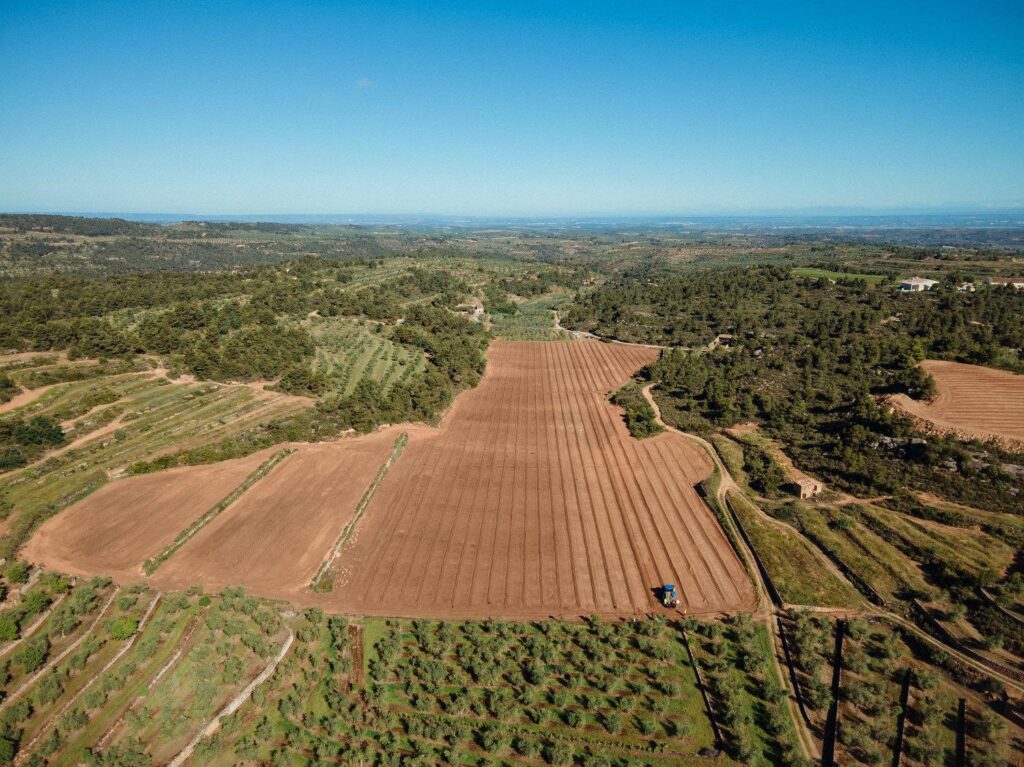 Varietal Garden, the investigation project and its results.
In 2001, the l'Albagés farm was seriously affected by the frost of that year and 100 hectares of olive trees died.
Due to this situation, it was decided, on the one hand, to recover the vineyard in the territory and, on the other, a project of adaptation to the territory of different olive varieties from all over the world was started, thus creating the Varietal Garden.
This research, supported by IRTA and the Rovira i Virgili University of Tarragona, was carried out collecting more than 200 varieties from all over the world.
The main purpose was to know the organoleptic properties, stability and adaptation to organic farming in the territory of each of the varieties.
The study began in 2003 and ended 2019 with clear results on which varieties were the best scored in all the analyzed aspects.
Chosen varieties
Koroneiki:
The first variety chosen for this new plantation project is the Koroneiki variety, with a medium-high vigor and an spreading habit, characterized by its small olives with an oval shape and its early maturation but after the Arbequina.
It produces an extra virgin oil with an intense green fruity and is very rich in secondary aromas reminiscent of the olive leaf and various vegetables, such as artichoke.
On the palate, the positive attributes of itching, bitterness and astringency are of medium intensity, although a clear note of sweetness persists, which contributes to maintaining a certain sensory balance.
It is an ideal oil for raw dressings of pasta, rice and vegetables as well as fish, shellfish and for the preparation of sweet and fruity sauces.
It has a high content of polyphenols and oleic acid, which give it a long useful life and make it very stable.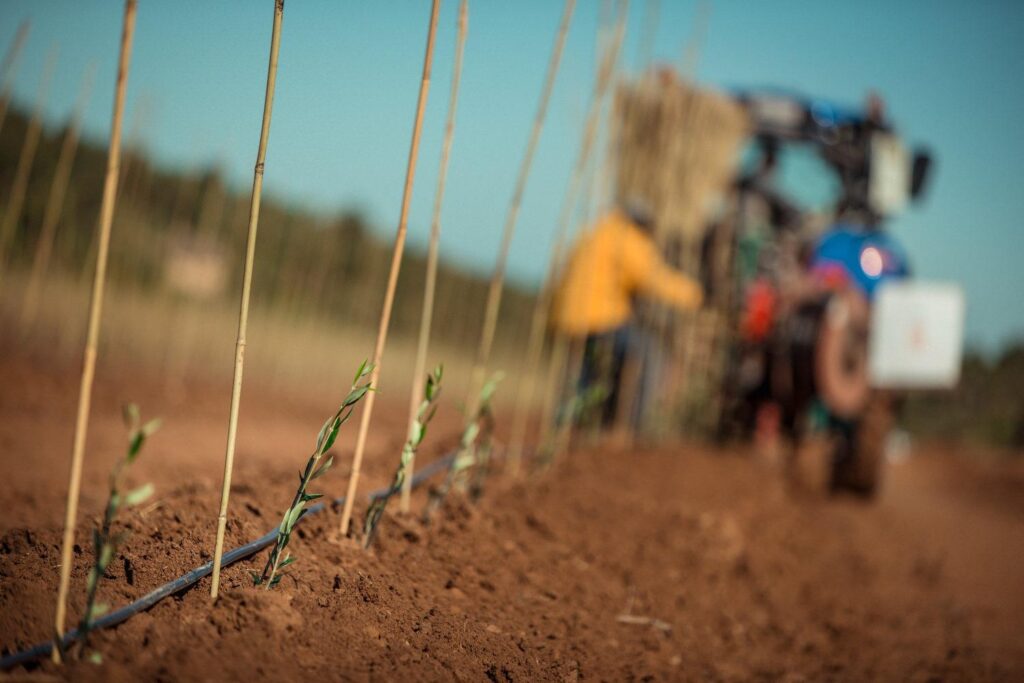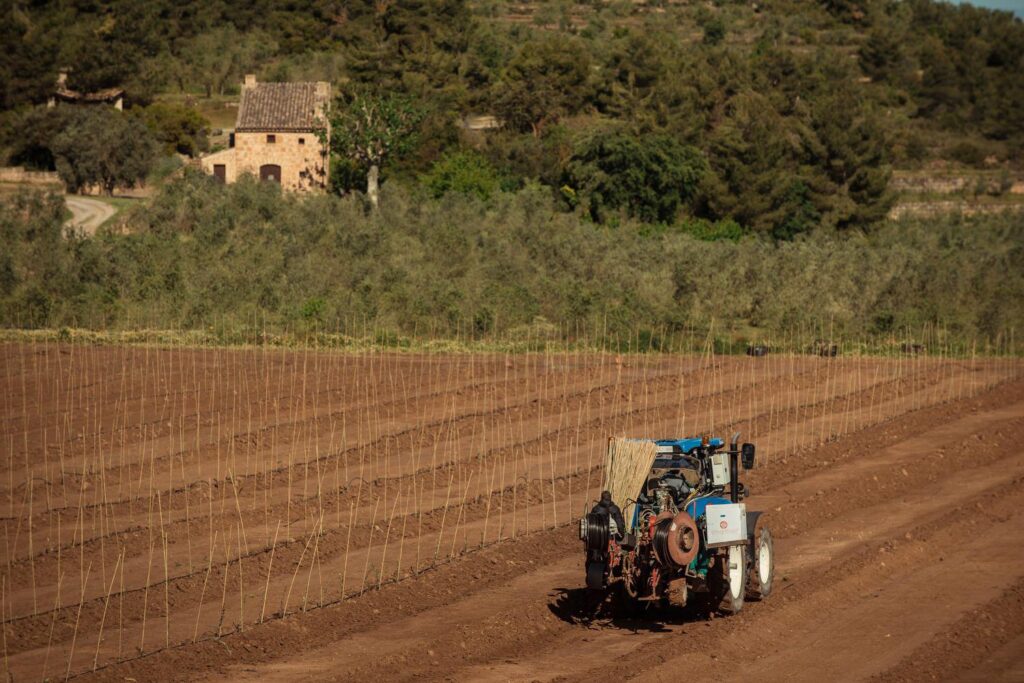 R1:
The second chosen variety is an experimental variety from the Varietal Garden, called R1, with a upper intermediate freightage and good vigor.
Its olive is much larger, three times the size of the Arbequina, and has an early maturation, making it perfect for making very early oils for the end of September and the beginning of October.
The oil obtained from this variety is a combination of fruity, spicy and sweetness that makes it extremely special.
This oil is very herbaceous, with a good fruity, clear spicy hints and a unique almond sweetness.
It will be a perfect oil for salads of all kinds (pasta, vegetables, fruits, legumes), with fish and for making mayonnaise-type sauces.
It is characterized by having a great stability and high content of polyphenols, keeping its characteristics intact until the moment of consumption. Unlike other oils with high organoleptic properties, this oil has a much longer life.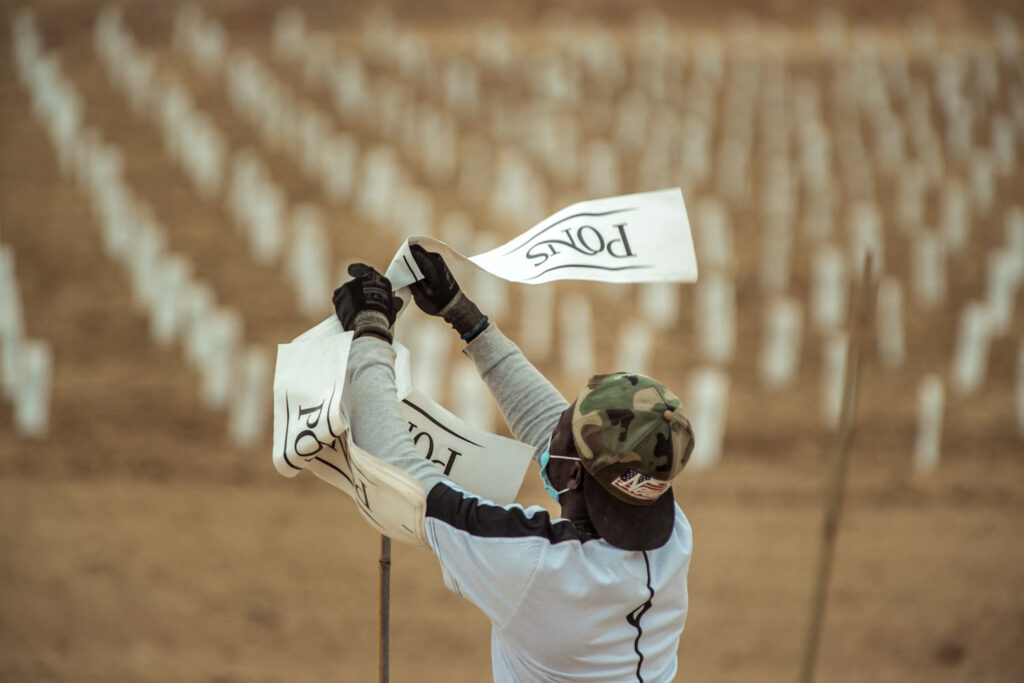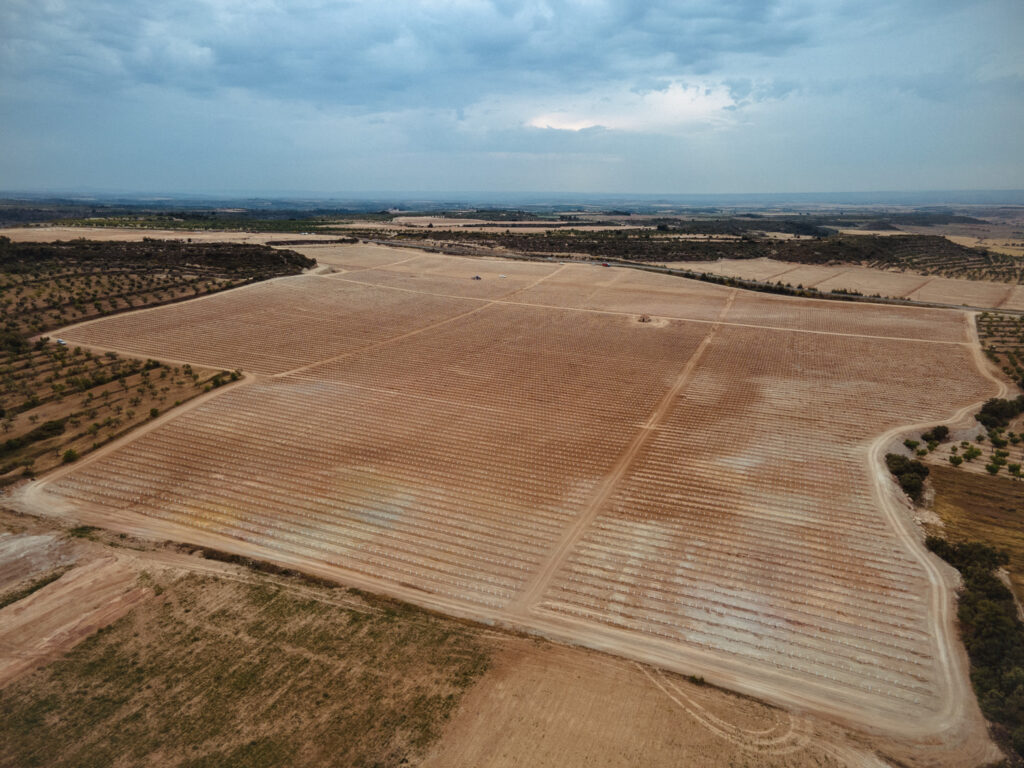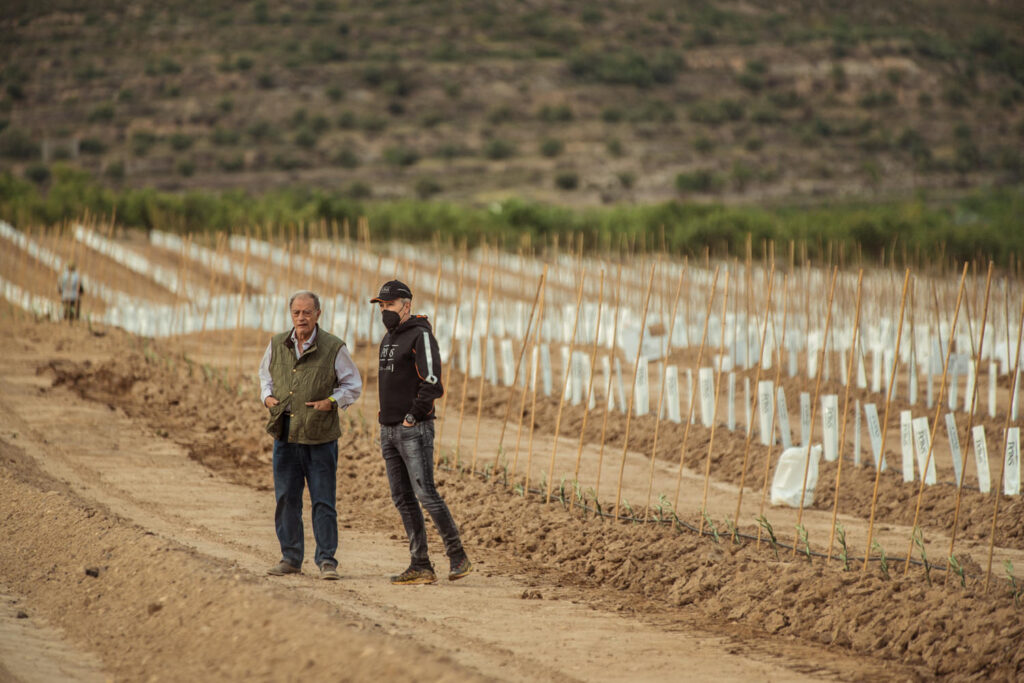 Last but not least, Arbequina
Our main olive oil variety is also growing in plantations, we will plant 57 more hectares of Arbequina because it remains to be the most valued variety for us.
Arbequina olive oil is characterized by an excellent balance between fruitiness and sweetness, perfect for finishing dishes, especially salads, grilled fish and vegetables. It is also a delicate olive oil with excellent health benefits due to its high level of essential fatty acids, linoleic and linolenic.
Pons remains commited to Arbequina because in recent years we have been able to develop an excellent early harvest oil from this variety, which is appreciated worldwide.
Sustainable project
Once the olive trees are planted, a plant cover will be generated to minimize soil erosion, increasing the organic matter content of the soil and promoting biodiversity to better control pests in a totally ecological way.
Next phase, new mill:
Taking into account that the first 100 hectares will go into production in 2023 and in full production as of 2024, the PONS mill located in the town of l'Albagés will not be enough to produce this new oil. That is why it is being planned to build a new mill next to the current Clos Pons winery that has to be ready by the end of 2023.